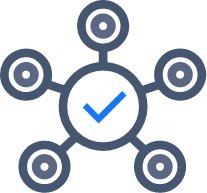 Features that Put you in control
This is your platform and private marketplace for asset management, designed and built
with features that put you in complete control.
Reserve or No Reserve
Choosing to host an auction with or without a reserve price provides you with flexibility and total
control, on your terms. Both options allow you to set your opening-bid prices and auction-start
dates. You can edit your opening-bid prices at any time before bidding starts.
Multiple Privacy Options
With multiple privacy options you can choose to advertize your auction listings on Krank's public
marketplace or to a bespoke audience of buyers, through selected networks or groups of networks.
Hit The Bid
By switching on your HIT THE BID function, you'll be able to accept the highest bid at any time during
your 30 day auction cycle. The remaining auction time will automatically drop to 24 hours. All
bidders will be notified and will have to bid up to stay in the bidding.
Seller Declaration & Purchase Contracts
We provide editable seller declaration and purchase contract templates. These clearly establish
your authority to sell and your terms to ensure everyone is on the same page at auction time.